Fundraising events are a great way to support a local or larger cause. Who doesn't love to get in the giving spirit and have a great time while doing something good?
In order to make sure your fundraising event goes smoothly and you raise awareness or funds for the organization you want to support, you'll have to plan ahead. Events require a lot of preparation and planning; fundraising events are no different.
So, when you plan your next fundraising event, take the following steps to do everything you can to make sure your event is successful!
Pick and research the organization you are fundraising for
Maybe you already have an organization in mind, or maybe you are taking suggestions from members of your team at work. Before you officially announce your fundraising event, look up the organization you are fundraising for and learn about their relationship with the community they help.
Not all charities may be what they appear, unfortunately. When you pick a charity, do some research about where their funding goes (and where the funding you would raise at the event would go).  There are a handful of websites that assess the ethics of different charities or non-profit organizations (one of our favorite tools is Charity Navigator, a site that grades 501c3 organizations based on several widely adopted giving factors such as administrative overhead and transparency) , so make sure you are picking one that puts their money where their mouth is.  If goes without saying, but we think it still needs to be said – if your business hosts a fundraising event for a corrupt organization, it will reflect poorly on your business.
Contact the organization directly
Sometimes, an organization is looking for more than just money. Talk to a representative from the organization about what could benefit the organization. Volunteer with the organization to get a first-hand look at how they operate and what they do for your community or for a larger cause. If the organization needs food, clothing, or other items, you could ask for donations at the event or plan to spend the money on the appropriate items.
Set goals for your fundraising event
Once you figure out what the organization needs, set goals for your event. These goals could be monetary, include attendance of the event, or include press coverage. Record and check in with your goals so that your team is aware of what you are aiming for during the planning process. Your goals can also help set up the rest of the event: what venue to pick, how much food to provide, etc.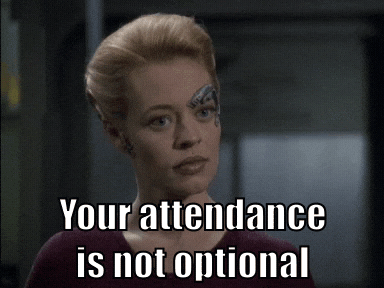 Create a team to host the event
No one person can run a fundraising event. Before you get started with planning your fundraising event, gather a team of dedicated individuals who feel as passionately about the cause as you do. Don't be afraid to delegate tasks and put people in charge of different jobs for planning the event.
Reach out to organizations that would be willing to donate
There are a lot of expenses that come with a fundraising event. If you want to cater the event, hire entertainment, or rent out a nice venue, you'll have to shell out some expenses (and that money will come straight out of the funds for the charity.) Before you start writing checks, look at past fundraising events for the same charity, and reach out to sponsors or businesses that offered free products. These organizations are more likely to donate their services again because they have made the effort to help out the cause before.
Market the event to people interested in the organization
A fundraising event is only successful if people are there to raise funds. Reach out to people who support the charity or the cause. Do some quick market research. If you are raising funds for a charity that supports animals, for example, reach out to some organizations in the area that work for a similar cause.
Be sure to reach out to press who may want to cover the event. Take the time to write up a quick press release and send it out to local journalists or bloggers who might be interested in listing the event or covering it after it's over. Press coverage will reflect positively on your organization and encourage more people to donate to the organization, even after the event is over.
Choose the venue
It's time to pick where your event will be held. Look around at a few event venues in your area, and ask yourself and your team the following questions:
How will the space benefit the event? How many people does it hold?
What amenities are available at this location? Is there a bar on the venue? A kitchen in the back? Is it accessible for all guests? What is the parking situation?
Where is the event located? How easy is it for guests to arrive at the venue? If there is alcohol at the event, will they be able to hop on public transportation or call a rideshare easily?
Don't just settle on the first place that you see. Take a tour of the events and negotiate costs (after all, your event is a fundraiser.)
Always have a plan B
Whether you are planning a fundraising event, a team-building event, or any other type of event, you need to plan for mishaps and mistakes. Events do not always go as planned, and when things go wrong, they could cost you money. Create a backup plan if the venue has to cancel, keynote speakers don't show up, etc. Include a portion of your budget to cover mishaps and emergencies. Document your backup plan and share it with your event planning team to ensure a smooth event.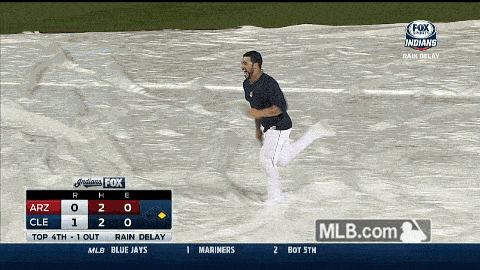 Create raffle bags, prizes, etc. as incentives
You can always ask for money from guests and sponsors, but if you provide incentives for people to donate, you will see more money at the end of the event. Collect prizes and gift baskets from local businesses to raffle or auction off during the event. This is another great way to get donations; a local business may not be able to give you an event space, but they can give you a free trial of their product or smaller items.
Create a follow-up plan
People want to see how their funds and work has paid off to help others. Before the event kicks off, create a plan for following up with your staff, the guests, and everyone involved with the event. If you plan this content beforehand, you will be able to produce the right content (photos, videos, interviews, etc.) while you are in the moment at the event.
Looking for an event space in San Antonio? Reach out to the team at Maverick Whiskey. Our beautiful distillery doubles as an event space for parties of all sizes, right in the heart of San Antonio.
Learn more about why our event venue is perfect for fundraisers, corporate events, and more!