Whiskey isn't just a strong drink that makes a few more hairs grow on your chest; it's an investment in your evening. If you shell out for a whiskey that doesn't blow your hair back, then you'll be left sipping on something mediocre for a while, or letting a glass bottle collect dust for years to come. Find yourself a whiskey that you can put to good use when you're sitting in your man cave or having a nice evening with friends. You can use this guide to choose a whiskey that you will love for years to come.
Before we begin, let's briefly explain the difference between scotch, whiskey, and bourbon.
Guess what? Not much of a difference. Scotch is whiskey that is made in Scotland. Bourbon is a type of whiskey that is distilled in the good old U. S. of A. with at least 51% corn. And last but not least (unless you're not a huge fan of rye,) rye is whiskey made in Canada (aptly called "Canadian rye" or in America. American rye is whiskey that is distilled with 51% rye. Groundbreaking.
Discover What You Like Before You Choose a Whiskey
Now that you're up to speed and as good of a whiskey expert as you'll ever be sitting at home behind your computer, let's go back and choose a whiskey. If you know what you like, carry on and look below through the different whiskeys available on the market. But you may not exactly know what you like, so use these quick tips to help determine your palette.
Become a whiskey man (or whiskey woman) by just tasting a nearby whiskey. Drink it straight, and drink it right. If you start off your relationship with whiskey on the wrong foot, you'll have a pretty hard time figuring out what you actually want.
Head to a local distillery for a tasting. Give the whiskey a sniff and see what you can discover. When you start to taste the whiskey, ask yourself the following:
Does this whiskey taste fruity, sweet, or spicy?
Is the drink going down smooth or is it a bumpy ride?
Can the whiskey hold up with your wild and fun personality?
Once you've determined what type of whiskey you want, it's time to go on the hunt.
Choose a Whiskey Based on How You Want to Party
Now that you've got a decent idea for what you want in a whiskey, it's time to explore whiskeys made in different parts of the world. Every whiskey brand is different, but at least narrowing your search by country will give you a better chance at choosing a whiskey that you will adore forever.
If You Live By the Phrase "Variety Is the Spice of Life…"
Choose a whiskey that can keep up with your desire to try something new every few weeks. American whiskey is a category that includes most mass-produced bourbons, including the famed Jack Daniel's. Most American whiskey is known to be spicy, but you'll find an American whiskey here or there to satisfy your sweet tooth when it starts to kick in.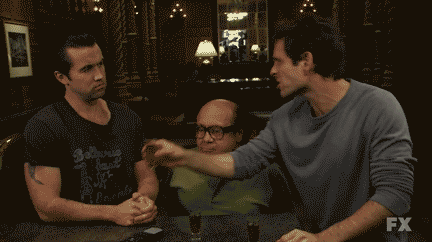 If You Like 'Em Sweet and Young…
A bourbon will help you choose a whiskey that is more likely to be sweet and made more recently than other American whiskeys. Bourbons mature quickly for their age and generally offer vanilla or other sweet flavors. If you are new to this drink and want to choose a whiskey that is more likely to go down smooth, start your journey with a good bottle of bourbon.
If You Want to Appear More Experienced…
Not everyone at the party is going to know a thing or two about Speyside whiskey. Speyside whiskey refers to a type of scotch that is distilled in northeast of Scotland. Over half of all Scottish distilleries can be found in this area. They go down quite smooth and are a great way to get into becoming a whiskey person. But you'll still appear to be quite fancy when you tell the person next to you that you're drinking a Speyside.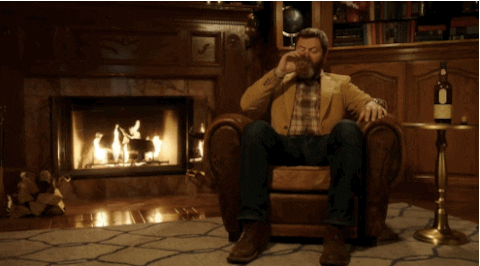 If You're The Life of the Party…
Show off your personality with Irish whiskey. Irish whiskey is a classic choice that gives you a lot of options. In general, it's not too sweet, but not bitter enough to turn off the person next to you at the party. Pop on some tunes, have some laughs, and drink a whiskey that has a personality to match your own.
Just be careful and stock up. Irish whiskey is running out!
If You've Enjoyed It All Before…
Ask yourself, "have I tried a Canadian whiskey yet?" Head north of the border for your booze this time. Canadian whiskey offers a lot of choices for whiskey lovers with all taste preferences. If you want something a little more fruity, or spicy, or just a smooth drink, you can find a Canadian whiskey to enjoy during the evening. Canadian whiskey is also a good choice if you want to mix your whiskey in a cocktail.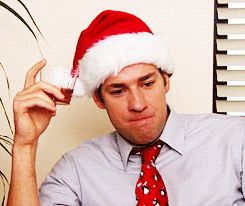 If You Want to Get a Little Fruity…
Take a trip to Japan. Japanese whiskey is a smoother whiskey that takes all of the technical knowledge of making a good whiskey and adds Japanese flavor and style. It's smooth and fruity, and makes you look more cultured and unique than you probably are.
If You Want to Try Something Completely Different…
Hop on board to a completely new world and pick yourself up some Indian whiskey. What? Oh yeah. It's technically not a whiskey by European Union standards, but this is America, damn it. If India wants to use a molasses-derived spirit for their whiskey and make it taste a bit sweeter, let them go for it! And if you want to offer something sweet to the person next to you at the party and have these fun facts ready to go, grab some Indian whiskey on your next booze run.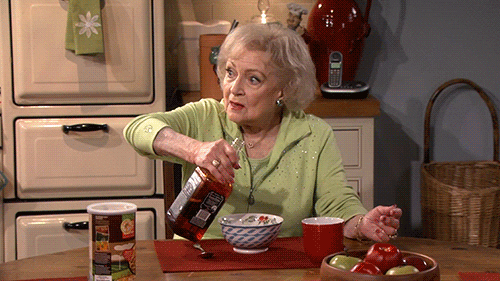 If You're a True Maverick…
Consider a whiskey that we think is the best (that's why we saved it for last!) Direct descendants of Texas legend Sam Maverick are working on distilling Texas's new best whiskey. Keep an eye out for Maverick Whiskey. #livelikesam When you're ready to let loose and live the unbranded life, we'll be here to pour you a glass and cheer you on.