Ah, the dreaded "team building activities." We can hear your team's eyes rolling already. No one likes to come up with fun facts or do icebreakers with their coworkers. Instead of rehashing the same five games over and over again (we're looking at you, Human Knot,) give your corporate team some fun activities to do during your next big event.
Head to an Escape Room
Everyone's secretly always wanted to try an Escape Room. Set up an afternoon where your team can check this fun activity off of their bucket lists and carry on with some classic team building bonding. Escape rooms require your team to work together; those puzzles aren't going to solve themselves!
Don't want to shell out for an event space? Grab a series of riddles and puzzles for your team to solve throughout the office. Plant them in front of doors and time their ability to make it outside. It's a cheap version of an escape room that still gets the job done!
Martial Arts Class
Do your team members need to let out a little aggression? Take them to a martial arts class, or bring in an instructor for a beginner's lesson. Whether you do Krav Maga, karate, or Capoeira, you will most likely give your team members a new experience. Most martial arts classes are based around self-defense, but a friendly spar will give your team members a real laugh and give them an outlet for releasing some energy.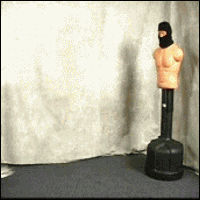 Play "Shark Tank"
Give your team members the chance to be Mark Cuban for a day. Split your team members into groups of two or three and give them a problem that needs to be solved. Give them a few minutes to create a "pitch" that they present to four "investors." (You can rotate roles if you have a smaller team.) Watch as the investors debate the solution and encourage them to offer their own ideas as well. This is a great way to really discuss issues that relate to your business while still having some fun.
Plan a Theme Party
Sometimes, the team building happens before the event even begins. Give your team a job that's actually fun for once – planning a party! But not just any party, guys. A theme party. Plan to give each member of your team different roles for planning the party. Who will pick the theme? Who will find the event venue? Who will be in charge of decorations, attire, and the entertainment? If you give each of your team members a different job, they will need to work together.
After you throw the bash of the century, bring your team together and ask them to reflect on how the planning went. What did event planning teach your team members about working as a group, communicating, and each other? How can they use the lessons from planning a theme party to everyday communication? Let the team building happen naturally and have a darn great time at your party.
Go Play Some Laser Tag
I mean, when is the last time you went to go play laser tag?
Pit your team members against each other for a good old fashioned game of shooting each other under blacklights. No one can maintain a frown through a full round of laser tag. The sight of grown adults running around a 8-year-old's birthday party just makes the entire event more silly. Heck, throw in some bowling and arcade games afterward. It's a great way to loosen up before discussing meeting points.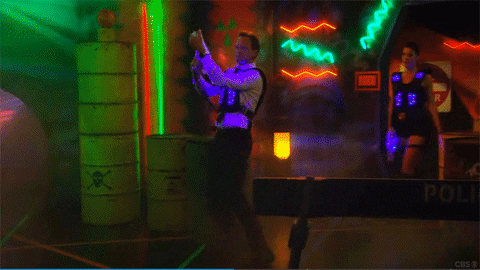 Axe Throwing
Let's get medieval, shall we? Axe throwing has become the latest trend in adult outings. Yeah, it sounds crazy, and your team members might be a little scared of you after you suggest throwing axes for fun. But an afternoon throwing axes is certainly more fun than going around a circle playing Two Truths and a Lie!
Drawing Time!
Don't want to shell out money to rent a space or head out of the office? All you need for this activity is a pen and paper. Set up an activity where your team members have to draw memorable moments from the past quarter or year. Make it a contest to encourage everyone to get creative. Not everyone on your team will be a talented artist, but that's the fun of this activity! This opens up possibilities for your team to share positive moments and get silly drawing awful pictures of each other. Keep the drawings on a corkboard in the office to give everyone a laugh throughout the next quarter.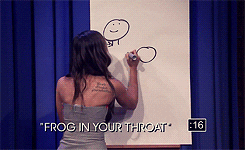 Volunteer at a Local Charity
Put your team to work…for a good cause! Spend a part of your day at a volunteer event with a local organization. One of your team members may have a suggestion for a cause that they already work with or that is near and dear to their heart. Before you go, connect with an employee who works at the organization and ask them to speak to your group about the cause and the work they are doing for the community. When you allow your team to do something different and something that they know is beneficial, they will feel more uplifted and inspired for the rest of the day.
Can't find a local charity that you want to work with for the day? Consider holding your own volunteer or fundraising event that benefits an organization that your team members love. Like a theme party, the actual planning can be a great team building activity that does good work (and s great PR for your business.)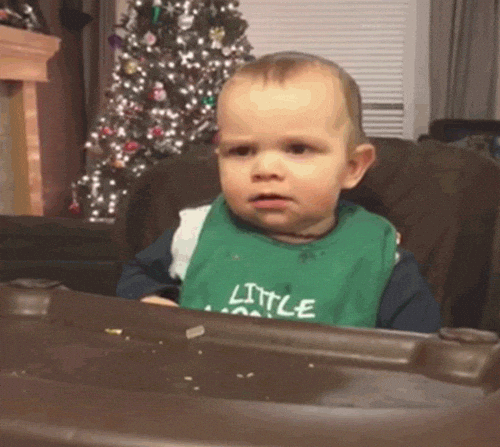 Hold Your Next Event with Maverick Whiskey
Did someone say whiskey?
If your team is located in the San Antonio area, rent out our venue and give your team a team building outing to remember. We are located right downtown and can accommodate teams of all sizes. Plus, if your team wants to learn a little bit about whiskey and some of the leaders that shaped Texas history, we've got you covered.
There are so many opportunities for corporate teams to hold meetings and events that don't suck. Reach out to Maverick Whiskey for information on how to hold an event for your team can grow, bond, and have fun all at the same time.