If the mention of a corporate event tends to make your team roll their eyes, it's time to liven things up. Adding a theme to a corporate event can give event guests a reason to dress up, get excited, and participate in the evening. Themes help your events stand out and will help your guests recall what happened at the specific event. Plus, it's a lot more fun to plan a themed party than any other corporate event.
(And trust us. We know quite a bit about planning corporate events.)
But what theme is best for your event? We've got a few ideas for you below. Before you settle on one theme, ask yourself the following questions:
What brand messages are we trying to convey with the event and the theme?
What are the goals of the event?
What themes will be appropriate and inclusive of all team members, including those with different ethnic or racial backgrounds?
…Is your theme fun? Will team members get excited about the theme, or just roll their eyes?
Keep the answers in mind as you choose a theme. A theme should make people feel excited, not cringe. Themes that contradict your brand message, or even offend others, could create a public relations disaster. No one wants to have to apologize for a party. Use the theme as a way to bring people together, not divide them.
The following themes are commonly used at corporate events. Get creative with your theme, and don't forget to have fun!
Blast From the Past
Who doesn't love a classic 80s party?!
Hold a party that allows your team to dust out the clothes in their wardrobe and party like it's 1999! (Or 1989, or 1979, or 1969…) Take a poll of the members of your team beforehand to see what decade they want to relive. Give someone on your team the job of creating a fun playlist or collecting photos of team members from that decade. (If your team consists of younger members, you can always create a "vintage" photo booth or Polaroid camera for the party!) If you really want to go all out, find bottles of wine or whiskey that were bottled in that decade. Whether your team wants a roaring 20s or a funky fresh 80s theme, going back in time can give people a great excuse to dress up.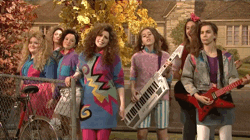 Pajama Party
Who says a corporate event has to be serious? If your brand is more laid-back, your parties don't have to be so stiff! Your team is working night and day, so give them an opportunity to feel comfy. Encourage your team to dress in their silliest pajamas and have fun with this event. You can even award prizes for the best pajamas (or any other costume!) Provide goofy sleepover activities or a dessert tray to bring out the silliness in everyone on your team.
Casino Party
Who wants to roll the dice?
A casino theme is a great way to bring out some friendly competition, even if winnings do rely on luck. Give your team members a bunch of chips to start the night with, or have a buy-in that is appropriate for your team members' budgets.
Casino theme nights are also a great way to raise money for charity. If you want to hold a fundraising event, you can donate all of the money used to buy chips. This allows your team members and guests to enjoy the excitement of gambling, all for a good cause.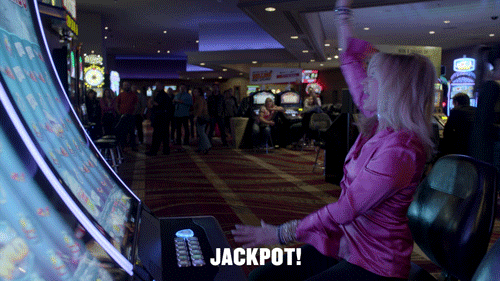 Black and Gold Theme
Looking for something more subtle or sophisticated? Illuminate the achievements of your team with a black and gold event. Black and gold decorations are easy to find and coordinate throughout party stores or at venues. Black and gold attire (or at least black attire) doesn't require too much extra shopping for guests. Use the event as a moment for each of your team members to shine. If you want to roll out the red carpet for an "awards show" theme, your guests will be more likely to show up in their best attire!
Winter Wonderland (or Beach Bonanza)
Winter wonderland themes allow you to really bring out extravagant gimmicks. Snow machine? Ice sculptures? A silver and white dress code? Go for it! Warm your guests up with warm food and drinks. Even if you are not celebrating a specific holiday, winter wonderland party is a great way to get your team in the holiday spirit from any location.
Alternatively, if you are sick of the chilly weather, you can hold a summer-themed bash and bring the beach to your event! Give everyone leis and encourage floral shirts, flip flops, and other beachy attire. Drink out of coconuts and give everyone a quick vacation during your event!
Want to hold a spring or autumn-themed party? …Well…we don't have as many ideas for you, but you do you!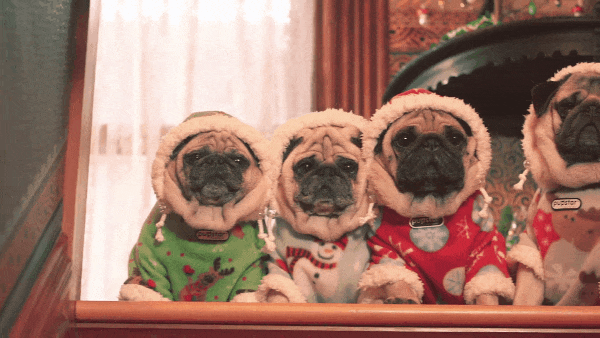 Circus Theme
Speaking of crazy gimmicks, bring the whole circus to your party. Fire-eaters, bearded ladies, and clowns galore (and not just the ones on your team.) Even if you're not hiring professional performers, a circus theme is a great excuse to bring out party tricks and games. Plus, is there any better food than at a circus? Popcorn and funnel cake are excellent pairings with whiskey, if we do say so ourselves…
Holding a Corporate Event in San Antonio?
Once you've picked your theme, it's time to scope out where you'll be holding the event. What venues will help you bring this theme to life? Can your venue accommodate the people on your guest list and anything that you are bringing in to make this party extra special? Is this event space epic enough for the event that you're about to hold?
If you are holding a corporate event in San Antonio, we have just the venue for you. The event space at Maverick Whiskey can accommodate small- to large-scale events. We know how to #partylikesam, and we'll help you host a theme party for the ages. Learn more about booking our event center by contacting our team.